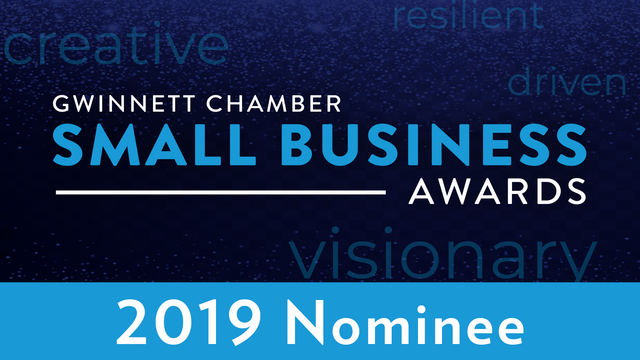 MONIQUE RUSSELL OF CLEAR COMMUNICATION SOLUTIONS nominated for inaugural Gwinnett Chamber Small Business Awards
Gwinnett County (METRO ATLANTA) GA – 9/5/2019 – The Gwinnett Chamber inaugural Small Business Awards will showcase those that dare to start, sustain and succeed and the community that supports them. Recognized as an industry leader, Monique Russell, Managing Partner, Clear Communication Solutions has been nominated in the Community Contributor and Minority Owned/Women Owned category.
"We are so excited to be recognized for the work we do. We believe in more than just personal business success, but community success. If successful, this recognition will give us additional exposure to teach more leaders and teams how to use effective communications tools at home and work for more positive and productive relationships." – Monique Russell
"At the Gwinnett Chamber, we believe small business is big business," said Nick Masino, President & CEO, Gwinnett Chamber and Partnership Gwinnett. "We understand that entrepreneurs are the engines of our economy and we are excited to celebrate their contributions."
Honoring individuals and organizations alike, designations will be given in the following areas.
Advocate Award
Community Contributor Award
Culture Creator Award
Emerging Entrepreneur Award
Founder Award
Launch Award
Minority-Owned/Women-Owned Small Business Award
Small Business Award
Support System Award
The awards ceremony will be held Wednesday, October 23 from 11 a.m. to 1:30 p.m., at the Infinite Energy Forum. For more information, visit GwinnettChamber.org/Small-Business-Awards.
###