Establish Meaningful Connections
Communication Skills Development for Women Leaders and Teams
Establish Meaningful Connections
Communication Skills Development for Women Leaders and Teams
How much are poor communication skills really costing you?
Are you a Manager or Small Business Leader who wants to be a confident communicator?
Speak so people will listen. Be heard and understood. Let the Clear Communication Executive Coach help you NOW.
Hi, I'm so glad you're here. I'm Monique Russell, an Executive Communications Coach for you—the serious and accomplished executive woman who is ready to GROW.
Right now, you may have achieved great success in gaining recognition for your good ideas, and expertise, but you haven't connected in a way where others recognize the full value and quality of your leadership. It's hard to connect, others don't seem to understand, or buy into the full vision of where you see the team heading.
Or maybe, you've achieved that success, but in a way that feels unnatural and de-motivating to you. You're playing small, and you know you could play much BIGGER. You want to improve your communication skills. You're skilled and wildly talented, but possibly on the verge of burnout and frustration….singing the "I'm sick of corporate and why did I start this business song."
I understand. I'm ready to help you achieve the success you deserve.
Learn More About Me
20 Years of Communications Expertise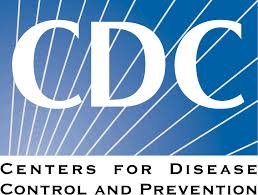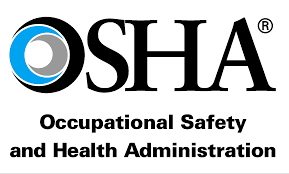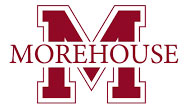 What People Are Saying About Our Work
Monique is a powerful, engaging speaker, fun and uplifting. We had the pleasure of hearing her delivery at the Live Life Free event. She shared the platform with one of the most requested speakers in the world Lisa Nichols of "The Secret". The event was inspiring and motivational with a diverse age range.

Narelle Gorman

Director, Motivating the Masses
We would like to sincerely thank Clear Communication Solutions for the personality training given to our federal employees. Our participants raved about the training and wanted more time with the presenters. This training gave them tools to help them with their career development. Feedback has been so positive and contagious.

Interagency Learning and Development Council Co-Chairs
Monique, you have skillfully helped me find the passion and ideas that were hidden deep within me. You have asked thoughtful and meaningful questions that got me looking in the right direction and got the ideas pouring out of me. That alone was priceless. I have felt the excitement and drive that I didn't know how to find on my own. My business has grown so fast, the paid speaking engagements are coming in, and the opportunities feel endless right now because of our work together. You have fanned the little ember of an idea into a real meaningful and sustainable business that is changing lives.

Nancy G.
Personality Plus! AIWN (Atlanta Independent Women's Network) was delighted to host Monique Russell as our expert speaker. Her strong message to our professional women was right on point, stressing just how to speak and be heard with clear and confident communication. Monique's energy, enthusiasm and fun was contagious. She truly inspired us with good strategy to boost our leadership skills while taking our businesses to the next level. I highly recommend Monique to any professional group looking for a great speaker.

Judy Miller

AIWM President
Maveryck Marketing has partnered with Clear Communication Solutions on both local and international projects. Its leader, Monique offers a unique set of skills which helps our project communication, collaboration and efficiency run seamlessly! Truly, it is a pleasure to have Clear Communication Solutions as a strategic partner. If you are looking for a company that can deliver, high quality results, try Clear Communication Solutions.

Maveryck Marketing Group
Monique is one of the most professional Communication and Leadership coaches I've met. I highly recommend her, both for training your team or 1-on-1 coaching!

E.G. Sebastian

Leadership Development Coach
Thank you Monique for providing the Department of Agriculture with invaluable insights and unifying our team around our strategic vision. We look forward to connecting with you again!

Michael Flowers

Director, Ministry of Agriculture)
If you ever need DiSC or Emotional Intelligence training, check out Monique Russell. I just went through one of her seminars and it was phenomenal. One of the best seminars I have gone through in a while. Five Stars!! Thank you Monique!

Felix Hernandez

PMP, ITIL, Business Development Professional